The field is located in the Norilsk Industrial District, 12 km south of the Norilsk-1 Field.
Estimated reserves of disseminated ores make it possible to classify the Maslovskoye Field as one of the largest platinum-copper-nickel fields. Areas of rich ore veins were found in the disseminated ores of the Maslovskoye Field. In 2015, the Company was granted a licence to explore and mine copper-nickel sulphide ores.
In 2014–2015, the Company undertook research to define the geotechnical, hydrogeological and mining conditions for the purposes of Maslovskoye Field development.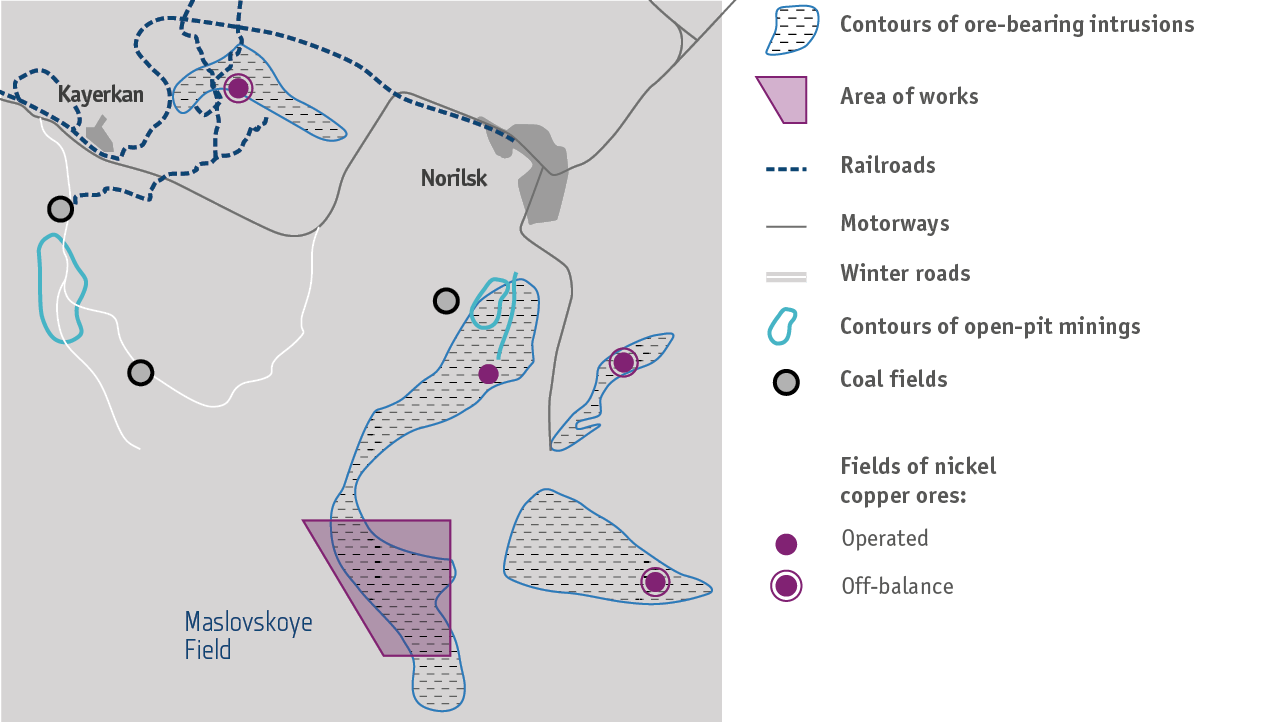 Balance reserves of Maslovskoye Field

| | С1 + С2 mineral reserves | Metal content in ore |
| --- | --- | --- |
| Ore, mt | 215 | |
| Palladium, '000 oz t | 32,262 | 4.56 g/t |
| Platinum, '000 oz t | 12,479 | 1.78 g/t |
| Nickel, kt | 728 | 0.33 % |
| Copper, kt | 1,122 | 0.51 % |
| Cobalt, kt | 34 | 0.016 % |
| Gold, '000 oz t | 1,304 | 0.19 g/t |